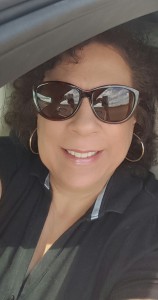 This Player Spotlight is all about TheDiva! We received quite a few nominations for her over several weeks, so it will be good to finally get her interviewed and up on the Wall of Shame! Enjoy!
What is your name and how long have you been playing Illy?
Diva… eh? My family calls me YaYa. I started Illyriad December of 2011… leaving another war game that I had truly tired of. I went to an RPG site again, picked Illyriad.
Why do you play so often?
I can multitask, believe you me. I chase grandkids, cook dinner, laundry, play with pets, take care of my 84-year-old mother, go to the gym, shop, plan weddings, throw a hubby in there, so what can't I do? I recently had some serious surgeries! I'M STILL HERE! Illy is a piece of cake between commercials! And the people of ILLY need me… OK, my alliance friends do!  🙂
Some players told me that you are always doing flip-kicks and other attacks. If you are a ninja as you seem to be, where did you go to ninja school?
It's all about dominance, you have to have skills. I've watched a lot of subtitled ninja movies and anime… over and over and over… added my own methods and voila!… I have perfected the Diva Way of twisty kicks, and triple flips, back bend roll-overs and all with fluidity and grace. Stilletto's really help keep my balance. I keep a few notebooks that I plan to write into a book in the future.
What advice would you give to aspiring players?
This is a game to stick with, it's not fast paced. I can't say that about Global Chat though, that's an eye-rolling experience to keep up with.
Aspire to make the game your own, Illyriad is a study in patience. Many players here have patiently waited to grow and love the place they are in to help in their alliances and aspiring players. 40 cities now? There are also a few new additions like the Factions, and histories of them, which makes any hamster happy to be busy with.
What is your favorite part of Illy?
My favorite part of Illy is the things I learn about the game and (even more) the places, people, cultures, food, cars, sports, history, and vast amount of smart players we have. Humor is the best part. A lot of +1's. I have learned things I never knew and I am a know-it-all now… go figure.
What is your least-favorite part of Illy?
If it was all the "same" all the time, that would be my least favorite part. Illy is not that for me… it's something new EVERY DAY!! Just watch Global Chat! Sneak into some ACs sometimes.. LOL!
What will it say on your Illy tombstone?
That's been said already… It's a quote from Mae.. it will say:
"Diva Diva she's a wonder and when she is old and grey, all the boys will say by thunder she was some gal in her day!"
Thanks again to TheDiva for taking the time to answer our questions. If you want to nominate someone for Player Spotlight, send then player's name along with the reason why they should be picked to community@illyriad.co.uk ! 
See you next time!