As Illyriad's players have doubtless noticed, the game's art evolves slowly. There is no industrial production line. Each piece is allowed the time it needs to mature, with no great rush.
This is probably clearest in the character art.
Here, we start with a single page narrative on the character, who he or she is – background, attitudes, etc. Then we assemble a mood board. Then step by step the character takes shape. And by the end, we have thought about it way too much.
For example, let me tell you about my daughter. She is lovely. Such a sweet girl. Of course, she has always had things her own way, and Her Majesty (my wife), says that I've spoiled her, but nothing's too good for my little girl! And such an imagination! Most of her time is spent in the cellar, where she says she's playing with her friends. How sweet! Heaven only knows what she gets up do down there, since she doesn't ever take her friends down there – though I think there used to be some prisoners in the dungeon down there – but her games keep her occupied for hours and she's always so happy when she comes up for dinner…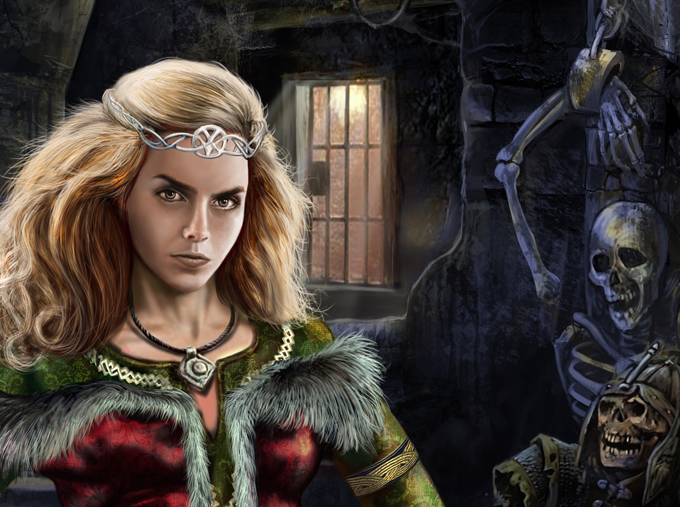 But in reality this character, about whom we have built up a whole back story (the spoiled sadistic serial killer, with her overly-doting father) is going to have to head out into the world of Illyria as a player avatar, to be imbued with a whole range of personalities and hopes, with a new persona for every player who selects her.
At some stage, however much thought and love we have put in to each piece of work, there comes a point where it stops being ours and belongs to the players. And that's the whole reason for us doing this. We knew that that day would come, and that's what makes it all worth while. At some point, she won't be my little girl any more. But as every parent knows, it can be tough to let go.