Illyriad has been voted into the Top 100 Indie games of 2011 at IndieDB and is the top Massively Multiplayer game.
There were over 3000+ independent games in this year's competition and first round votes were entirely chosen by the public. We were thrilled to see the Illyriad community come out in full force to help us get into the top 100 games!
But we need your help again. 
Voting has begun for the final round to choose the top 10 games from this list. Let's see if Illyriad can win the overall Player Choice award across all categories of Independent Games!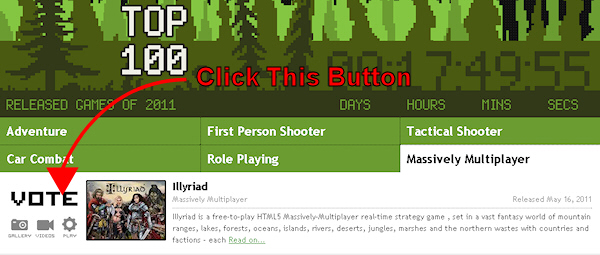 After you have voted it should look like this:

Voting closes on December 20. Thank you again for all of your support and for making 2011 a great year for Illyriad!