This month's Player Spotlight focuses on Shadow, a long time Illy player, active community member and shining example of good sportsmanship in the field of competitive tournaments. Shadow's good-natured spirit of competition are what drew his peers to nominate him for this spotlight, and we couldn't agree more. Learn more about the Player Spotlight program at our website and nominate players by sending an email to community@illyriad.co.uk. Now on with the interview!
GM Luna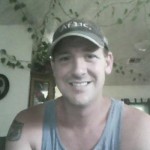 What brought you to Illyriad and how long have you been playing?
I have always enjoyed "build and conquer" type games, so when I stumbled on Illy in January of 2011, I knew I found a game that could hold my interest.
Have you played many other online games or been active in other online communities?
Never anything with an online community. This was a totally new experience for me.
Any hidden talents or interesting hobbies outside of gaming?
Hidden talents….hmmm, I'm still looking for those! I don't know how interesting racing is to the rest of you, but it's always been a big part of my life. I grew up racing go carts, and have been hooked ever since.
What keeps you playing Illyriad?
My friends on here, are the biggest reason. Just pure curiosity is the other. We just never know what kind of mischief those crazy geomancers from the Circle of Five are going to create!
What's your favorite aspect of the game?
Tournaments are something I take personal interest in. My alliance was created to focus on these, as well as the mysteries that are still out there.
What's your proudest achievement in game so far?
The alliance I have formed, of course! I couldn't ask for a better group of players to support it. Not only are they my allies, but also people I call friends. I am also proud of what I "almost" achieved in the Undead tournament….lol. I held the lead nearly the entire tournament, and had a great time while doing it. It didn't matter that I was taken out and lost the lead (I think I finished out of the top 20…lol). I just loved the special attention I was given by other alliances. They made it fun!
What are you most looking forward to for the future of Illyriad?
I look forward to all the new features and updates to the game. It's why I play. The game is constantly evolving, causing the players to evolve and change their strategies. It really keeps players involved in Illy.
What area of the game do you think needs the most improvement?
Defense. Mainly encampment defense. Armies should have the ability to "dig in" and defend themselves better. At present, there's not much you can do about a large advance cav army coming at your occupying force.
What advice would you give a new player in Illyriad?
Hang in there! Illyriad can be a bit overwhelming at first, with all the research and buildings. Take your time and don't get discouraged. The community is very helpful, and allows new players the chance to grow, unlike some games out there. Finding a good alliance that can support new members is very helpful early on. Just be sure the alliance suits your play style. Don't just jump into the first one that invites you. Take the time to get to know players. Other than that, have fun, and welcome to Illy!