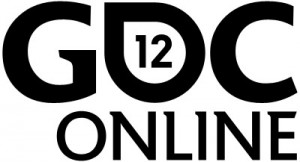 This October, Illyriad's CEO James Niesewand is set to present at the Game Developers Conference Online in Austin, Texas. He will be part of the day-long Game Dev Start-Up summit that takes a look at the challenges and process of game development within start-up companies. James will be sharing the lessons learned and experiences gained from the past three years since starting Illyriad Games Ltd. and growing the company and game in that time. Joining him will be a diverse panel of industry and legal experts. The summit takes place Tuesday, October 9, 2012. Visit the official website to learn more about the Game Dev Start-Up Summit at GDCO 2012.
About the Summit:
Starting up a new game development business is the first step to independence and increased creative freedom. But starting up any business is complicated. The new Game Dev Start-Up Summit presents a comprehensive step-by-step look at the issues, challenges, and realities of a new game dev as it forms and gets off the ground — starting from pre-formation considerations and continuing through the necessities all businesses face. The growth of social games, on-line, download, free to play, and other niches and genres have created unprecedented opportunity for new talent. This day long program will identify the challenges and arm you with knowledge that can, together with your creativity and passion, help your new venture succeed.
About GDC Online:
The Game Developers Conference® Online (GDC Online) is a conference for developers by developers. Now in its tenth edition, GDC Online returns to Austin in 2012 and continues to serve as the community meeting point for developers and business professionals looking to distill best practices, exchange ideas, and take full advantage of the opportunities of online, connected and cloud gaming. This community-oriented conference features lectures, panels, tutorials and roundtable discussions on topics taught by leading industry experts. In addition, the GDC Online Expo showcases game development tools, platforms and services. GDC Online will also host the third annual Game Developers Choice Online Awards, honoring the accomplishments, creators, and operators of online video games. The GDC attracts over 3,350 attendees, and is the primary forum where programmers, artists, producers, game designers, audio professionals, business decision-makers and others involved in the development of connected games gather to exchange ideas and shape the future of the industry. The GDC Online is produced by UBM TechWeb Game Network, a division of UBM TechWeb, LLC.