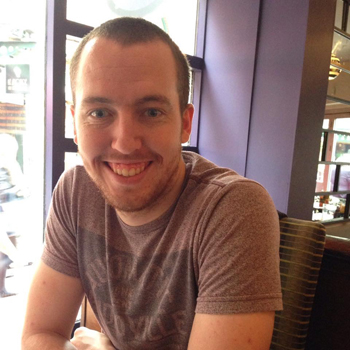 This time, the Player Spotlight goes out to King Korr. I received quite a few nominations for the player so hopefully his answers won't be horrible. If they are, siege him and then bring me his gold! MUAHAHA!
I'm kidding. He seems like a great guy and wonderful player!
Answers below. Thanks KK!
How long have you been playing Illy?
I have be a royal in the land of Illyriad for two and a half year's now. In that time I saw and faced many horrors including the naked Elf Forest and discovering what a trout slap is. (We don't want to know – Rikoo)
When you first played, what do you remember thinking first?
My very first thought was 'what have I stepped in to?' — as compared to the other games I had played online before Illy, they were quite simple while Illy has a lot of depth to it. There are still mysteries that have yet to be solved, and I am still learning things about the game to this day.
Why do you think people have nominated you for Player Spotlight?
I'd like to think it's for the help I give members in Wheel of Time or Heroes of the Horn, as they are the main two alliances I have been in. I would even help members with tasks that would require me to leave the alliances for a period of time. Plus, I sort of keep the Mule Master from getting up to any trouble …
It's more than likely I let the maidens get me in to trouble and mischief in alliance chat. As my fellow alliance members will tell you, I am a quiet and shy person and I never lead anyone astray ( /me looks over shoulders to make sure TheDiva, LadyDianna and Kylinneira ain't in ear-shot!)
If you had developer powers…. no, scratch that – if you had MORE than developer powers and could make the game do anything, what would you like to add to it?
One simple word: DRAGONS!
Okay let me expand on that. Illy is a land with magic and fantasy creatures in it yet there isn't a dragon in sight! We have all type of units to use spear, sword, bow and mounted troops but as of yet no aerial troops. Just think if players could assign dragons to their armies… it would add a whole new level to the game! Each race could have their own type of dragon, and humans have firebreathing (which would be good on plains. Dwarves could have drakes which suit mountains and the same with elves and orcs.)
I would also make a quest of it so players have to got through certain steps to unlock the research such as finding hidden knowledge so their saddle makers and mages could learn how to safely control the dragons without having them eating your people. You could also have a handicap so for each dragon you have, you lose a certain amount of food or cow production.
I'd also like to  allow troops to move via way points! Like, being able to send troops from A to B to C without having to go back to A would be a massive time saver and wouldn't have a big an impact on the game.
How important do you think PvP is to Illyriad?
I'd say quite important, as it's another layer to explore and master in Illy. If you're attacking a player or another alliance, each involves different things to make sure you have a chance of success. Even if you are attacking, you still have to think of defense for your troops that will be sieging cities, unless your goal is not to capture but to make sure your target can't rebuild their stockpile of troops to hit you back.
If they do hit you back and you or your alliance loses all your troops, it's making sure to have supplies set up to make sure you can rebuild quickly enough.
Why do you play Illyriad? You can be honest with me. Go ahead.
The people, the community in Illy is great. In the time I've been playing I've meet some great people who I talk to outside of the game. Even though I have been playing for two and a half years I've yet to find or hear of another game that has a community that is so friendly and helpful. Newbies are sometimes wary of the great greetings they get when they start as they think we only send the res if we get something in return, which is sort of true as each player that stays and grows adds to Illy, which mean's we all gain!
Where can Illy improve the most?
Magic! Magic in Illy is so badly under-used and developed, like we have a magetower but yet can not recruit mages to accompany troops or to bewitch cities on the far part of the map (make them like traders with increasing upkeep the more you have). It would give those that want to explore the magical part off Illy more depth from the game.
You have a choice between the biggest and most powerful armies in the game or the largest and most profitable trade business; what do you choose?
Armies every time! I have answered the call of the Viking and it's seeped into my blood!
Thanks again to King Korr for answering our questions. Now, go bug him in game!
GM Rikoo