A beast has laid dormant in the south west of Kumala for ages in the history of Illyria. It has sparked fear and curiosity from citizens who wish to unlock its mystery and defeat the horrific Heart of Corruption.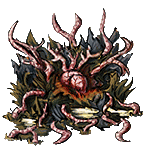 Until recently, most efforts to explore the area and battle the heart have come up fruitless. But, a mighty forum warrior by the name of SunStorm rallied the call of his fellow Illyrians in an effort to, once and for all, make a stand against this monstrous horror. A massive rally of troops descended upon the spot and discovered, that instead of destroying the beast, it began to grow and take over an even larger part of the map. Armies continued to pile in and become a sacrifice until, the heart came alive and began to beat.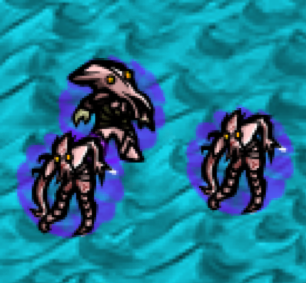 This shocking turn of events sent ripples across the land as corrupted beings rose from the dead, returning to their home cities with hostile intentions. Orcs, elves, humans and dwarves fought against the corrupted forms of their citizens, some of which left behind haunting traces of the attack in the form of a mysterious unharmed tentacle. After a time, and for unknown reasons, the Heart of Corruption has collapsed into its original state and corrupted armies have ceased to emerge.
You would think this is where the mystery ends, but no, our brave forum warriors have begun, yet again to send encampments and armies of troops, perhaps out of continued curiosity, sheer malice or in an attempt to seek revenge for those lost…
And yet again, it grows.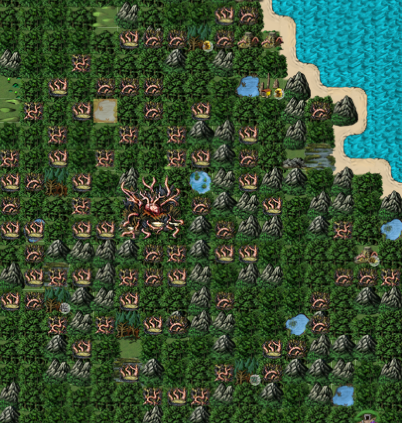 Illyriad players, as a sandbox gaming community, are a smart, resourceful and curious bunch. The entirely player-driven effort to unlock the long-standing mystery of the Heart of Corruption (or Audrey as nicknamed by the players) has been a testament to that fact. As someone who gets the pleasure of watching these things from the inside out, I can say that the development team has been just as excited as the players to watch this event unfold. As each new piece of information came to light, I've been quietly cheering everyone on and have been so pleased to see the enthusiasm and cooperation that has emerged from the event.
The word of Illyriad truly does belong to its inhabitants to explore, shape and affect in a meaningful way. Just don't feed it too much, because sometimes it just might bite back.
GM Luna