This month's Player Spotlight focuses on Eaque, active Illy player and add-on developer. Nominated by his fellow players, the GMs agree that we all appreciate Eaque's contribution to the game and community. Learn more about the Player Spotlight program at our website and nominate players by sending an email to community@illyriad.co.uk. Now on with the interview!
GM Luna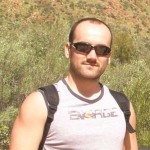 What brought you to Illyriad and how long have you been playing?
I discovered Illyriad through the Chrome Web Store, about a year ago and have been playing since. I'm not quite sure what made me sign up as I usually don't play games, but I'm very happy I did. It was actually my first Illyversary 20 days ago (thanks Vibs for thinking of it).
Have you played many other online games or been active in other online communities?
Being a web developer, computers and Internet are a big part of my life, but oddly enough I've never been much of a gamer. Illyriad is the first online game I've ever played but I'm part of a few online communities regarding technology and programming.
Any hidden talents or interesting hobbies outside of gaming?
I play tennis in competition, and regularly other sports: beach volley, squash, surf, cycling etc. I love fantasy litterature… Abercrombie, Rothfuss, Feist, Tolkien are among my favourite authors.
I also play a game every thursday with friends, called "Werewolves and Villagers" (https://en.wikipedia.org/wiki/Mafia_(party_game)). I definitely sound like a nerd when I mention it, but it's a great social game, you should give it a go. Gather a group of friends and start playing, you won't regret it (rules here: https://www.brenbarn.net/werewolf/rules.html). Even the big shots in the Silicon Valley play it (https://www.wired.co.uk/magazine/archive/2010/03/features/werewolf?page=all)
What keeps you playing Illyriad?
I keep playing Illyriad because if offers me a great deal of fun and a playground to use my programming skills, all at the same time.
I especially like:
– the depth of the game. I'm quite amazed at the level of complexity existing in Illyriad. It's also quite well balanced in terms of rules, like the bonus/penalty brought by a new building etc… Kudos to you GMs, must be hell to keep it balanced!
– the dynamic of the community. People are really nice, encouraging, happy to be here and eager to share. I made good friends here and I'm really glad for that.
– the third party tool policy. I just love your position on user-developed tools. You are encouraging developers within the community to create their own addons around Illyriad. This is quite rare and deserves to be praised.
What's your favorite aspect of the game?
Tough question… Probably the evolving nature of the game, and the fact that you can't buy your way in.
What's your proudest achievement in game so far?
What I'm most proud of is my add-on Illytools (https://www.illytools.net/site/page?view=about). I'm always so happy when I receive ingame mails from players telling me how Illytools is useful to them. And SweetSpot probably saved half the players from blindness when looking for a place to settle a new town 🙂
What are you most looking forward to for the future of Illyriad?
I would love to see new continents interconnecting with Elgea. I'm also looking forward to the Faction AI going live, I think it will shake things a bit. (And if possible, more tech blog posts from GMTC explaining the inner workings of Illyriad.)
What area of the game do you think needs the most improvement?
Magic could be improved and expanded to be worth specializing in. Terraforming would be really cool, as all the natural good spots are now taken in Elgea.
What advice would you give a new player in Illyriad?
I'd say "Be patient, Illyriad unfolds as you grow, don't expect to have everything right away". And also "Highly addictive game, there's a good chance you start waking up at night to send vans out". 🙂
And a big thanks to the community for choosing me for this month's player spotlight!