The last words of Guldran, called The True Whisperer, Third High Priest of the Cult of the Black Oak, before his execution by order of the New King.
You fools you liars you deaf and blind!
Your life is a gift and you do not care you were saved above millions and you do not care you have your life through their power and only through their power because you stand upon the land that they they held firm when mountains fell!
You call me monster you call me mad you call me and forget and do not listen to yourself you fools you liars!
This is your funeral but you do not dance!
This is your birth but you do not scream!
They hold us all and held us all and do not care because nothing cares and nobody cares!
The bird who eats the maggot who eats the dead bird who had eaten maggots or the rain that falls or the child who eats the flesh that was bought by the gold paid to this executioner standing here nobody cares and it does not care and there is no caring for not caring!
There is truth and there is power and I know and I have seen and if you were with my brethren you would see and hear and know but here I stand and scream what you cannot hear and draw from my heart the pain of truth of joy of so call me call me call me what you will and do not listen and do not see and do not hear and do not learn that I have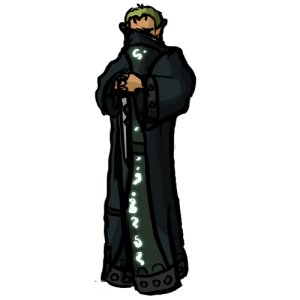 seen and known and you are blind and know nothing but you are fleshy puppets who dance at your own wakes but cannot see your own corpse lying there and rotting as you dance above!
You are blessed and you turn away and you could have knowledge but you stuff up your minds and you could hear truth but you refuse to hear but rather pay this man to kill because you say I should not kill so swing my executioner swing swing your axe and a thousand brethren will dance as I have danced and all the blood you shed cannot save the blood that will be shed so call me call me call me as I call them call them call them and now swing and swing and swing at once!