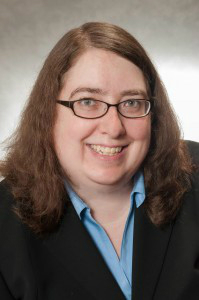 Hello everyone and welcome to another Player Spotlight! This time we're talking with Jane DarkMagic, a long-time Illy player.
How long have you played Illy for? What first attracted you to the game?
I've played for just over 3 years since August 2011. I started playing Illy after I rage quit Evony for the second time. I had duo'ed a level 16 historic city with my husband and our own alliance stole it out from under us. Illy has some similarities, in that it's a city-building strategy game, but is more of a sandbox and the impact of your diplomatic decisions last a much longer time since the server never resets. The devs are also much more responsive to serious problems and cheating.
Your name is evil. Why is your character SO EVIL?
I borrowed my surname from a Penny Arcade podcast. They play Dungeons and Dragons and my favorite player character is named Jim Darkmagic. My character is definitely evil though. A little in-game conflict makes it much more interesting. I am never without an in-game nemesis, and I think I would be bored if I had to play nice.
If you could control one of your friend's armies to attack anyone you'd like, which friend would you control and who would you attack?
I would use Scottfitz's army to attack Tanyafairy. She hates magic bears, and I think war would be a blast.
NPCs are fun. Which NPC would you want in your army?
I want snufflehumpsters(spelling?). Kill them with cuteness. No one can be mad after being attacked by adorable little cuddly rodents.
Tell us something you did in Illy.. that no one knows about. Bearing in mind we have impressionable children listening.
I once created a secret alt and had it run for leader of ecrow on it's first day in the game. Kenyl was very passionately opposed to his candidacy. I've also got myself banhammered on purpose on several occasions in solidarity with other mcrow members. Of course, people know about both of those, but I'm terrible with secrets so there's nothing I haven't shared with my friends.
Have you ever thieved someone and then felt guilty about it later?
I've never been caught thieving, and I will admit nothing.
What advice would you give to a newbie? How about a vet?
To a newbie: Illy is all about the people. Makes friends wherever you can and never be afraid to speak your mind. To a vet: I would advise them to not siege players out of the game, even during war. People tend to quit and then the community is that much weaker for it.
Thanks again to Jane for answering our questions! She won a free trip to The Long White and a wad of mammoth fur!