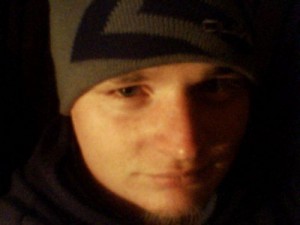 Why do you play Illyriad? Be honest!
Why do I play? Apart from griefing people in GC or to sing stupid songs and get blamed for nearly everything? lol. Nah, I started playing almost 3 years ago as a refugee from Kingdoms of Camelot.
I liked the idea of being able to siege and not being 'ported on' as its called in KoC. (Being ported on means someone can teleport a city right on your doorstep to unload every single attacker, and you don't have much of a hope being able to defend.)
So, a few of us came over… I'm one of only a couple who have stayed and have enjoyed it ever since. It's mostly the people from around the world who I've come into contact with, who ACTUALLY like me and chat to me, that's the main reason I'm still here. Also, getting 10 cities.
You're a member of one of the 1238 branches of the Crow players. What does it all mean?
It means we're all after your soul, devil GM man!!! Honestly nowadays I don't know what it all means. I just know mCrow is a fantastic alliance to be involved with, with THE best AC going around. Never have I been involved with such a great group of people that I consider my friends. Also, the Crows hang around just to prove Epidemic wrong about the Crow Civil War.
Why do people say they blame you? For what? Tell me so you can be in trouble.
WELL. That all started one Monday morning Australia time. I tried to log in as I normally do but could not. Something wrong on the server end, I guess. I sent a message to Jane DarkMagic about it. Immediately after she went into GC, I'm told, and told everyone that I had broken Illy and that they should #BlameNikon. It's stuck ever since. And yes, I know, it's a sucky story.
Why do you often say "GM Rikoo is probably the coolest person, ever!"
Oh really? I must have a chat with my sitter then, or Rill was blabber-mouthing again thinking, I've said something I didn't! Honestly, you're an OK kind of guy, and doing alright with your mammoths and stuff.
If you had all the time and MONEY in the world but for some strange reason decided to continue to hang out playing Illy instead of travelling the world, what would you want to accomplish?
Getting at least 10 cities would be first. I'm a slow player and only have 8 cities after almost 3 years. I would also try to start a war over me… I mean, who doesn't want to try that? lol
I asked this of the last spotlight, but who is your nemesis?
Soldier of the Cross. He is such a suck-up. Always wants to be cool like me. He tries so hard to get me angry, but in the end he is simply a clown. We were both T? graduates about the same time, and the both of us gave poor LadyLuvs alot of grey hairs!
How often do you attack something in game? Do you wish there were more attacks in game?
Three or 4 times a week or so. There often isn't much around that I would want to attack. As for having something else to attack, I do wish that the factions were live, but not only to attack.
I do hope that it will be used for an Illy world-wide event, maybe where factions go and try to either undermine Sigurd or become the new leader of Illyriad. Something like that. On my profile is a link for what I think factions should be or do, check it out. i can actually do smart things 🙂
Thanks to Nikon for taking the time to answer my questions! Next time you see him, blame him for something.
Rikoo