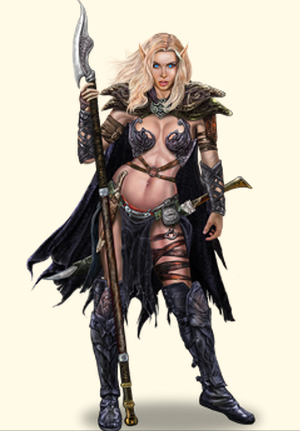 This month's Player Spotlight focuses on Martilicious. She's been a real headache wonderful player for a while now, despite her obsession with crushing sugar-based snacks.
How long have you been playing?
I founded my first city on Friday 2nd May 2014. So I've been here for over a year and STILL haven't completed all research or built my first city the way I want it, because the things I need to build keep changing.
I know you came with the LoU crew… so how has Illy compared to that game now that you have played for a while?
I have played LOU, Evony and some space type game (I lasted about a week). Compared to all other games, Illy is the most complex, with so many layers. Just when I think I understand it, something else crops up…
Surely you hit players in PvP in LoU, so why don't you kill everyone in Illy?
*Gasp* I never killed anyone. Ever. I am a peaceful crafter. Fact. Anyone who says differently will get a visit from my siege army. If I had one, obviously.
If you could add anything — and I mean ANYTHING — to Illy, what would you add?
I will take that as a promise that anything I mention here WILL be added, thanks! I'd love to see the ability to cancel trade unit movement, larger groups of simien wolves and a surprised smiley :O . Giving me control of the hammer would be AWESOME, I would not abuse that at all, definitely not.
Give me a good Illy memory.
The welcome I received on first joining always stands out. Despite not receiving a welcome message and mail from Kodabear (hard to believe, I know) I muddled through with a lot of help, and still am. One day soon (TM) I may not need to ask questions…. I also remember joining my alliance and enjoy every day in Alliance Chat – the work that goes into an alliance is amazing. The yoga classes are pretty cool too.
Give me a bad Illy memory.
I almost cried the day I killed 69 skinners. And the day I hit the 12 day research thinking it was 12 hours. And all those times I sent the cotters on a 16 day journey to harvest minerals.
If you can honestly predict how long you will play, in freakily-accurate numbers, tell me the date and time.
I will throw this one back at the Dev team and the Illy community…. I will play for as long as I am engaged and having fun. So keep on adding new stuff, play nice, keep me interested and I'll be here.
Who is your in-game nemesis?
I looked up nemesis, and one definition is 'a downfall caused by an inescapable agent.' I have 2 candidates (details on my profile folks!) hrandjt and System.
Who is your RL nemesis?
Another definition: 'something that a person cannot conquer, achieve, etc'. At the moment, that makes my nemesis Candy Crush Level 956.
Thanks to Marti for all of her horrible jokes and smells wonderful sense of humor and unique way of looking at things!
See you next time!